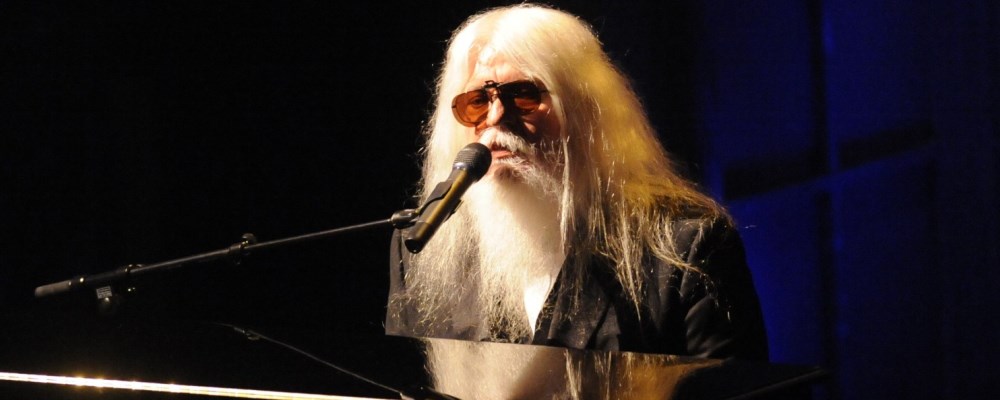 El fin de semana nos enterábamos de la partida de Leon Russell, destacado compositor y un respetado músico de sesión, a los 74 años de edad.
Russell, quien traspasó los géneros en su carrera, fue despedido con sentidos homenajes de sus colegas a través de redes sociales. Acá dejamos algunos testimonios…
My darling Leon Russell passed away last night. He was a mentor, inspiration & so kind to me. I loved him and always will #LeonRussell #RIP pic.twitter.com/u2d1KccCNp

— Elton John (@eltonofficial) November 13, 2016
Gregg Allman, who shared a stage with Russell and John during the New York stop on their tour for The Union — and who shared a studio with him during the sessions for an obscure children's record in 1966 — also shared his condolences.
You will be missed friend. RIP Leon Russell #leonrussell #tweet pic.twitter.com/CPNxyyIWXb

— Gregg Allman (@GreggAllman) November 13, 2016
Kiss co-founder Paul Stanley paid eloquent tribute, referring to Russell as a "brilliant songwriter, pianist and bandleader" who carved out an uncompromising career studded with creative highlights.
RIP Leon Russell. A brilliant songwriter, pianist and bandleader. Too many moments of greatness to list. @RollingStone @UltClassicRock pic.twitter.com/1dVmcUlR0o

— Paul Stanley (@PaulStanleyLive) November 13, 2016
New Orleans legend Dr. John, whose own mastery of the keys and devotion to roots music have forged a similarly unique path through classic rock, shared a photo of himself with Russell at the 2011 Rock and Roll Hall of Fame induction ceremony.
Rock Hall of Fame Induction 2011:
Elton John, Lloyd Price, Dr. John and Leon Russell.
Rest in Peace, Leon.
(Photo: Kevin Mazur/WireImage) pic.twitter.com/zuuoZyeP7M

— Dr. John (@akadrjohn) November 13, 2016
Those tributes are but a few of the increasing number being posted in the wake of Russell's passing. Check out others — from Slash, Journey, the Doobie Brothers and more — below, and make a point of seeking out some of his classic recordings today.
Leon Russell RIP https://t.co/ieKPaVtBUt

— Slash (@Slash) November 14, 2016
Leon Russell was an amazing musician and his gift will not be forgotten. What an incredible loss. #RIPLeonRussell pic.twitter.com/VJPQSMsgDH

— The Doobie Brothers (@TheDoobieBros) November 13, 2016
We lost another friend. RIP Dear Leon. – Olivia & Dhani pic.twitter.com/PzzhfQ60Sm

— George Harrison (@GeorgeHarrison) November 13, 2016
The great Leon Russell is gone. So glad I was there the night he got into the Rock n Roll hall… https://t.co/fr73gJgKki

— Rob Zombie (@RobZombie) November 13, 2016
Thank U Leon Russell#RIP
https://t.co/7Pw5QX2mjr

— matt sorum (@mattsorum) November 13, 2016
Leon Russell (along with Elton John and later Keith Jarrett) was the inspiration that made me … (read more: https://t.co/9MTmNbiZhr )

— Bruce Hornsby (@brucehornsby) November 13, 2016
RIP my friend of 50 years, generous trail blazer, Leon Russell, who rescued me and remained a gentleman throughout Hollywood's trials.

— Booker T. Jones (@BookerTJones) November 13, 2016
We are so sad to hear of the passing of Leon Russell. Wow. Our thoughts are with his family & friends at this sad… https://t.co/oYl5xwFZy3

— FOGHAT (@FOGHAT) November 13, 2016
RIP Leon Russel https://t.co/xzCbgK3zxB https://t.co/I52ykTlUom

— JOURNEY (@JourneyOfficial) November 13, 2016